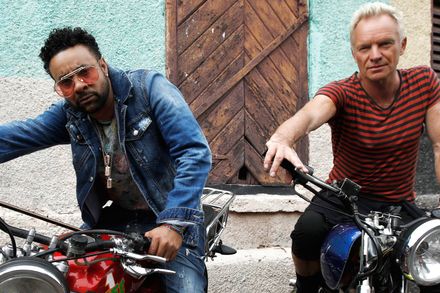 Billboard reported that the duo grossed $10.8 million during the tour's opening leg in Europe, playing to 132,155 fans in 23 sold-out shows. Some of these events were festivals. That was enough to earn them a number four place on the Hot Tours chart dated September 8. That table is led by Celine Dion.
The 44/876 tour supports Sting and Shaggy's much-touted collaborative album of the same name. The album has sold close to 400,000 copies worldwide. It debuted at number 40 on the Billboard 200 Albums Chart.
Released by A&M Records/Interscope Records/Cherrytree Records, it is currently number one on the Billboard Reggae Albums chart. Sting and Shaggy's 44/876 USA tour starts on October 14 in Jacksonville, Florida.