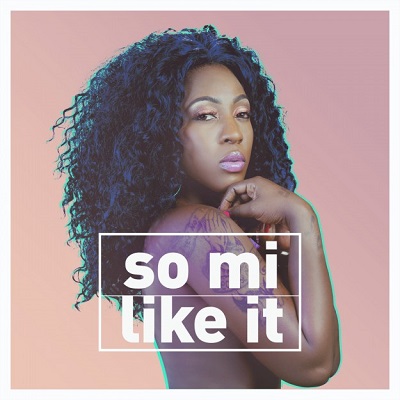 Known for her daring lyrics, vivacious stage performances and fiery bravado, Jamaican dance hall sensation Spice is happy to announce the release of her eagerly awaited debut EP So Mi Like It, available December 2, 2014 on VP Records. The digital-only EP will showcase her skills with a new selection of her most buzz-worthy anthems as well as exclusive material.
On the 5 song set, Spice knows what she wants and has no qualms expressing exactly how she feels. Whether she is taking the reigns in and outside the bedroom on songs like "So Mi Like It," "Go Go," "Conjugal Visit" featuring Vybz Kartel and the never-before-heard track "Whine Inna Di Dance" or flipping the script on "Like A Man" – the tell all about being a female in the male-dominated industry – there is no holding back with Spice.
Spice is reaching numbers that are unprecedented in the genre. She received almost 10 million views alone on her VEVO channel for "So Mi Like It."
The song and video for " Conjugal Visit" featuring Vybz Kartel debuted simultaneously this month. The video has already hit nearly 1.5 million views, proving that Spice's presence and demand is undeniable.
Critics continue to rave about "Conjugal Visit" (produced by TJ Records). This is the first time Vybz Kartel and Spice have teamed up since their 2008 massively successful hit "Romping Shop." Spice plans to tour in support of the new EP So Mi Like It. Tour dates will be announced at a later date.
Last edited by a moderator: