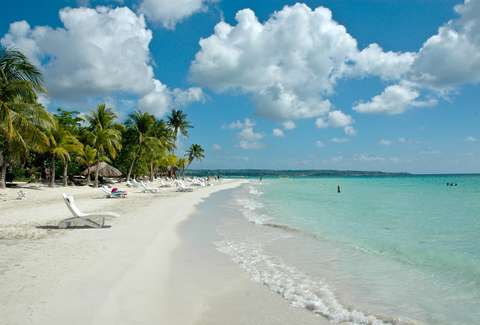 Tourism Minister Hon. Edmund Bartlett says Jamaica has welcomed one million visitors to its shores in the first nine weeks of 2019.
He said this has provided foreign exchange earnings of approximately US$800 million.
"The industry is now at the peak of its growth, and the beauty about us in tourism is that we make new peaks… because we are in a constant state of growth and evolution. This peak has allowed Jamaica to be the first Caribbean destination in nine weeks to welcome one million visitors," Minister Bartlett said.
Mr. Bartlett said with the continued growth in the tourism industry, the Ministry is taking steps to further develop Jamaica's Gastronomy Network, to ensure that "ordinary Jamaicans" benefit significantly from the positive trends in the sector.
Meanwhile, Minister Bartlett informed that the Tourism Linkages Network is to spend more than $300 million in the 2019/20 fiscal year towards the further development of the industry.