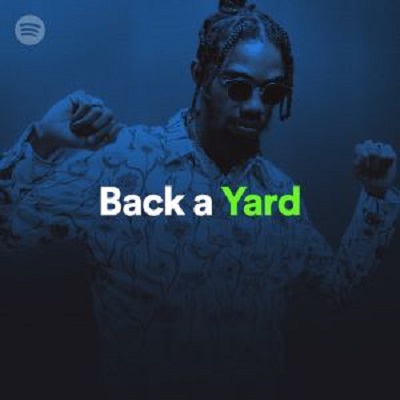 Since news of Spotify making its way to an additional 83 countries globally last week with Jamaica making the list for the Caribbean, Alkaline, is now the face of its first Jamaican-focused playlist 'Back A Yard'.
Dubbed 'the latest and biggest tracks from Jamaica's Dancehall scene'. The playlist currently consists of fifty-one (51) authentic dancehall tracks. Tracks from the genre's leading headliners highlighting the user-demand for these specific tracks via their streaming numbers. Powering the streams are his loyal fans.
The listening time on the "Back a Yard" Spotify playlist is approximately 2hrs and 51 minutes.